Whether you're building a website to reach new customers or crafting internal documents for your staff, you need content that engages your audience. Our creative agency will work with you at every step to develop content that's aligned with your values and tailored to your target audience. Content creation comes in many forms, from scriptwriting, speech writing, ghostwriting and social media, to photography, videography, graphic design and 3-D animation.
Get more bang for your buck
When you reach out to customers, employees and investors, what kind of experience are you creating for them? Our talented content creation experts can do more than pass information along to the right audience. Mad Hat Maven can help you build and maintain your business's reputation through customized content designed to support your overall business goals.
What's under the hat?
Do you need content creation for training videos? Press releases? Sales collateral? Or an eye-catching website? You're in luck – our team is diverse and has created content for a variety of industries including oil and gas, energy, shipping, transportation, aviation, fashion, entertainment, technology, health & beauty, medical and real estate. Whether it's one project or retaining our services for a longer period of time, our team is ready to dive in to help.
Content creation services include:
Communication consultation
Content strategy
Copywriting and brand journalism (blog posts, articles, press releases, etc.)
3-D animation
Custom drawing and illustration
Social media marketing and management
Graphic design (web and print)
Video services (producing, filming, editing, scriptwriting, storyboards and voiceovers)
Photography (producing, location scouting, casting and photo touchups)
Website development and search engine optimization (SEO)
Our writers, designers and strategists are ready for a challenge, and we would love an opportunity to show you how our creative minds work.
A creative agency for everyone
We work with companies of all sizes, from entrepreneurs to corporations, and customize our quotes to fit your budget. We have experience and the flexibility to capture the tone you need, whether it's light and funny or serious and professional. We know every business has its own "voice," and we'll work with you to make sure yours remains clear and consistent in all channels. We offer consulting and content creation services, internal and external communications support, strategies for building a strong company culture, diversity and inclusion training and brand boot camps to help you find your voice.
For more information about our content creation services, please contact us.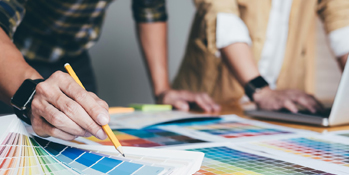 What belongs to you, but other people use it more than you? We'll give you a hint, it's something you've invested a lot of time and money into.
Learn More »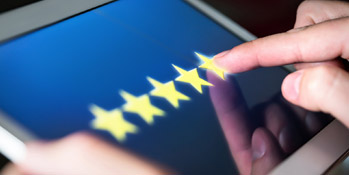 What do people read when they Google your company? If you need help maintaining your reputation, or creating a new one, we can help develop a PR plan and online strategy.
Learn More »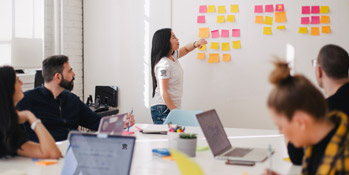 Regardless of the channel used to get your message out, it requires a well-thought out plan. We know the character count needed to do that effectively. We will work with your team to build a content plan that engages, inspires and motivates your audience.
Learn More »
Contact us to schedule your free consultation.
It's really free. And, there's no obligation.