It seems like everything is all about content these days, but when the people you want to speak to are already inundated with massive amounts of content each day, how do you make your message stand out? That's where our expertise comes in handy.
What is a content strategy?
Developing a content strategy is more than devising a plan to create as many articles, webpages, emails and videos as possible. It's about crafting a unique voice and perspective and deploying it cohesively in all your communications. The strategic principles we abide by here at Mat Hat Maven say it all:
We take time to learn as much as possible about your customers and the customers you want.
We listen to you so we know your goals and what you want to say to your customers or employees.
We carefully develop and maintain a consistent voice for you across all platforms and communications.
We leverage the strengths of multiple platforms–websites, social media, internal communication, email, blogs, newsletters, print publications–to speak to the largest relevant audience.
Practical principals are powerful
To actualize these principles, we've intentionally built a diverse team with expertise in more than web content strategy or internal communication alone. When you hire us, you get multiple experts with years of experience in a variety of marketing and professional communication capacities–as designers, writers, developers, strategists, SEO experts, data analysts and researchers.
We think about more than churning out content–although we can certainly do that. We will never waste your time or your money on efforts that aren't expressly linked to goals and strategies we've developed using web analytics and user research. Our team understands how to interpret web data, how to speak to employees and customers in inclusive ways and how to find unexpected media outlets that can help you reach the right people in the best ways.
In short, content strategy is about maximizing the usefulness of every piece of content you create. Contact us to start crafting an internal or external content strategy that takes your business to the next level.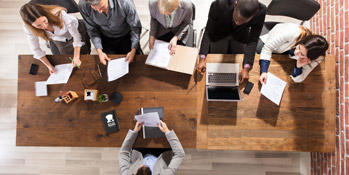 Clear and effective communications are the key to maintaining good relationships with your company's stakeholders and staff. Our experts have worked with small and large corporations from around the world helping them craft communications internally and externally.
Learn More »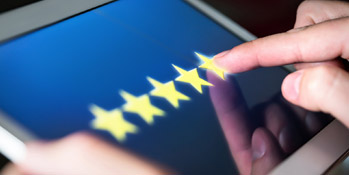 What do people read when they Google your company? If you need help maintaining your reputation, or creating a new one, we can help develop a PR plan and online strategy.
Learn More »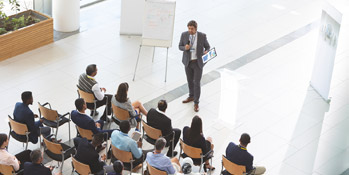 We help companies communicate effectively to the audience they need to reach. We offer consulting, content strategy and onsite training by expert behavioral specialists.
Learn More »
Contact us to schedule your free consultation.
It's really free. And, there's no obligation.