We give clients more bang for their buck because our team is diverse, flexible and knowledgeable.
The Mad Hat Maven team has 25+ years of experience in a variety of industries including, oil and gas, energy, retail, tech, hospitality, real estate, and entertainment. We get granular, fill the gap and provide solutions for marketing, creative, high-profile events, communications, HR, D&I, compliance, and more. We've cut our teeth at large agencies and major corporations, so we have a keen sense of urgency and know how to get things done – the right way.
Get the attention you deserve.
We give our clients a regular Performance Audit so they have the ability to take a magnifying glass to our work. We constantly analyze, measure and tweak our performance in order to stay on point with your goals. We don't believe in hidden fees, ballpark hours and shouldas, wouldas and couldas. In short, we dedicate our time to helping company goal-diggers accomplish "smarketing" objectives on time and on budget.
We fill the gap.
Mad Hat Maven helps companies who have been faced with budget cuts, overhead reduction and staffing limitations. We bring a team of consultants, writers, and designers to the table, offering companies more bang for their buck.
Our team operates like a family.
Mad Hat Maven has developed a stimulating, free-thinking, creative culture that inspires us to do our very best work every single day. We are a community of intuitive, passionate people who jump in, get our feet wet and work hard to keep our clients happy. We wear many hats, offering effective leadership. Our clients tell us we are like an external hard drive giving department heads the flexibility to tap into the resources they need, when they need it, whether its creative direction, search engine marketing, video production, brand strategy, copywriting, graphic design, website development, or social media.
Our mavens specialize in digital media, communication, human resources, diversity and inclusion, digital transformation, c-level messaging, creative services, marketing, sales, team building, and leadership advocacy.
We value each other.
Our mantra: No excuses, only solutions.
We center our core values on placing people first and staying flexible wherever we go. We believe in doing our best, being transparent and having the utmost integrity.
We win awards.
When we say we get results, you don't have to take our word for it. We're the proud winners of multiple awards for digital campaigns, marketing, creative, design and PR, including:
2021 Gold Hermes Creative Awards: AIDS Foundation Houston "Let's Make History" Campaign
2021 Gold Hermes Creative Awards: Noble Energy's P3 Image Awards Campaign
2021 Silver Muse Award: AIDS Foundation Houston/Mistr Ad Campaign
2021 Gold AVA Digital Award: AIDS Foundation Houston/Mistr Digital Marketing Campaign
2020 Platinum MarCom Award: Strategic Communications – Media Response
2020 Platinum MarCom Award: Print Media – LifeSmiles Media Kit
2020 Gold MarCom Award: Strategic Communications – Noble Energy Corporate Social Responsibility
2020 Gold MarCom Award: Marketing/Promotional Materials – Mad Hat Maven Holiday Promotions
2020 Honorable Mention MarCom Award: Logo Design – Texas American Realty Logo
2020 Honorable Mention MarCom Award: Print Media – Noble Energy Annual Report Cover
2020-2021 Reader's Choice OutSmart Award: Best Creative Agency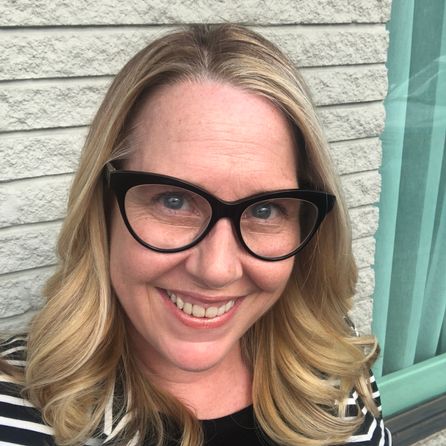 Heather J. Taylor
Chief Consultant
With over 20+ years wearing multiple hats as marketing consultant,  publicist, creative director and producer, Heather has in-depth experience in traditional and digital media, and keeps her finger on the pulse of the ever-evolving tech world. She has had the privilege to provide solutions for a variety of clients, including Exxon, Chevron, CenterPoint Energy, Reliant, The L.A. Forum, Sebastian International, Wella Corp, Plaza Athénée Paris, and Noble Energy. Her work has been awarded an American Advertising Award, multiple MarComm Awards, and National GHBA Awards.
Hometown: Army Brat
Favorite musical artist: Madonna
Favorite movie: Roman Holiday
Pet-peeve: Hired drivers wearing strong cologne/perfume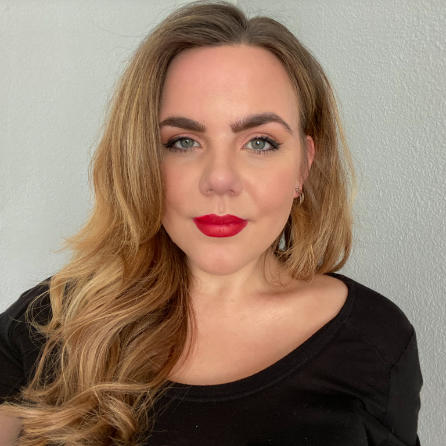 Andrea Simonton
Marketing Consultant/Team Lead
A natural-born leader, Andrea heads up content and project management for our clients, working in a variety of industries including technical, oil & gas, hospitality, fashion, and wellness. She wears multiple hats, spearheading website development for fashion, staffing and technology companies, working as a creative lead for our social media accounts and serves as a lead consultant for Noble Energy, where she provides daily solutions for the legal, communications, corporate affairs and compliance departments. Her specialties include digital media, copywriting, creative content and internal communication solutions.
Hometown: Kenosha, WI
Favorite musical artist: The Strokes
Favorite movie: Auntie Mame
Pet-peeve: Littering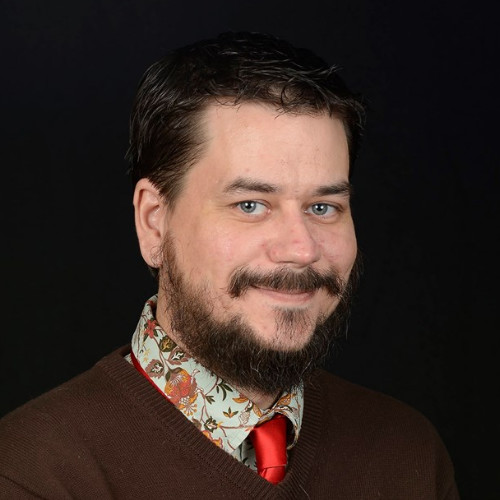 John Burks
Online Marketing Consultant
Born & raised Houstonian, John has been a fixture in the marketing industry for over 15 years. With a primary focus on web development, email and search engine marketing (SEM), John continues to evolve his craft as the online world changes at a breakneck pace. When not working, you'll find him on the patio of a locally run coffee shop, learning about the latest trends or simply watching the cars & people go by.
Hometown: Houston, TX
Favorite Movie: The Thing
Favorite Musical Artist: Against Me!
Pet-peeve: Complacency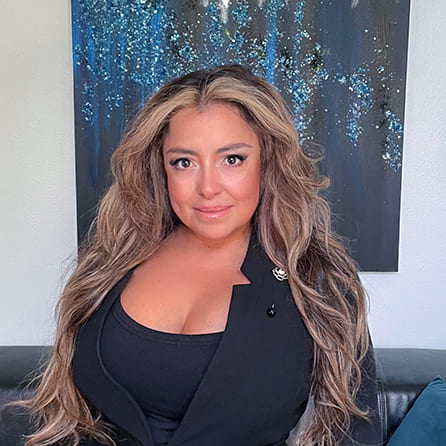 Gia Montalto
Project Manager
Never losing sight of the end goal, Gia shines whilst multitasking and working under pressure. Gia coordinates project schedules, resources, equipment and information while communicating effectively with clients to identify and define project requirements, scope and objectives. She brings with her an intelligence background and Master's degree in business and is fluent in Spanish, English and Korean.
Hometown: Houston, TX
Favorite Musical Artist: Depeche Mode
Favorite Movie: Amélie
Pet-peeve: Pronouncing X in espresso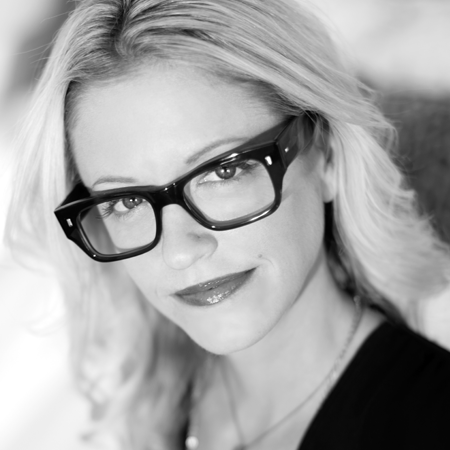 Tré Miller Rodríguez
Lead Editor/Writer
An Addy-winning copywriter and author, Tré translates the voice of today's brands into effective messaging. From articles and press releases to videos and social media, she has delivered strong engagement outcomes for 20+ years.
When Tré isn't applying her word nerdistry to brands like W South Beach or Paige Premium Denim, she's advancing her own body of work. Tré is the author of Splitting the Difference: A Heart Shaped Memoir and her essays appear in The New York Times, Marie Claire, Glamour, and more.
Hometown: Pasadena, CA
Favorite musical artist: Disclosure
Favorite TV series: The Queen's Gambit
Pet-peeve: The sound of teeth brushing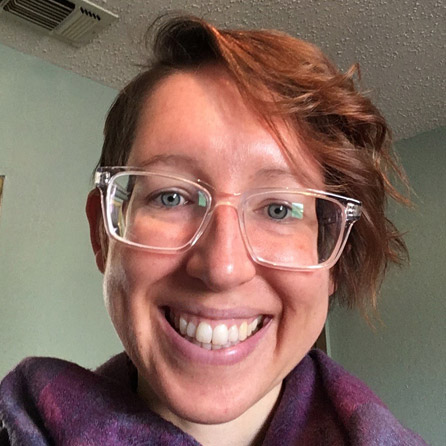 Michelle Cowan
EDITOR / Senior Writer
After working for Reliant as a writer and Content Manager for five years, Michelle decided to pursue her PhD in Technical Communication and Rhetoric. She has over a decade of writing experience and specializes in constructing sustainable information architectures within systems like SDL Tridion and OpenText.
Hometown: Borger, TX
Favorite musical artist: Wassily Kandinsky
Favorite movie: The Shawshank Redemption
Pet-peeve: When people pronounce "realtor" as "reel-ah-tor"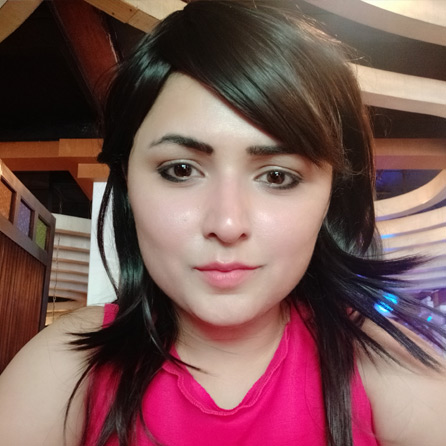 Tanya Sethi
Web Developer & SEM Specialist
Tanya has 10 years of experience in Website Design and Development. She also holds strong experience in various types of Digital Marketing and ECommerce Management.
Hometown: Indore, India
Favorite musical artist: Selena Gomez
Favorite movie: Hangover
Pet-peeve: Being unorganized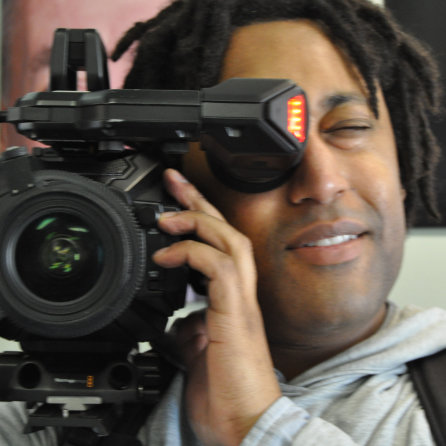 Jeremy Jones
Senior Editor
With a decade of agency experience under his belt, Jeremy has worked on a variety of motion graphic projects around the world as a videographer, visual designer and editor for companies including Chevron, Walmart and Allura.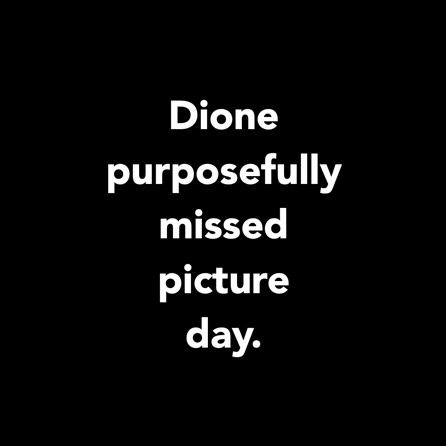 Dione Overshown
Creative Lead
Mad Hat Maven's brand would not exist without Dione. She's been with the company since day one and her first assignment was creating our logo. Dione has nearly a decade of experience designing logos, brand identities, print and digital assets. She has worked on creating content for a slew of clients including, Reliant, Chevron, and Noble Energy. She spearheads the Chariot Energy design team and in her spare time, enjoys spending time with her children.
Hometown: Houston, TX
Favorite musical artist: Mint Condition
Favorite movie: Friday After Next
Pet-peeve: Bad drivers!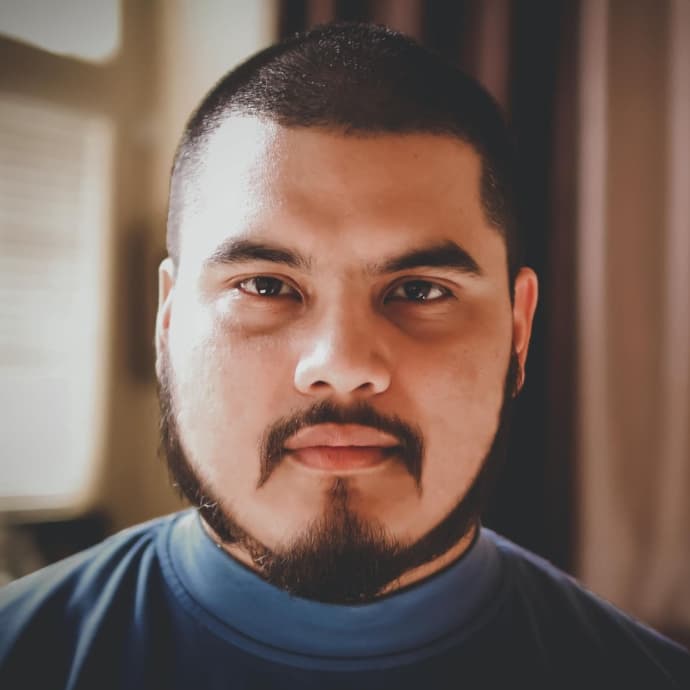 Juan Herrera
Motion Graphics Lead
Juan offers a triple threat opportunity for clients working in graphic design, animation and video editing. He is a  proud husband, father and designer.
Hometown: Dallas, TX
Favorite musical artist: Kenny Loggins
Favorite movie: 12 Angry Men
Pet-peeve: Giving away movie spoilers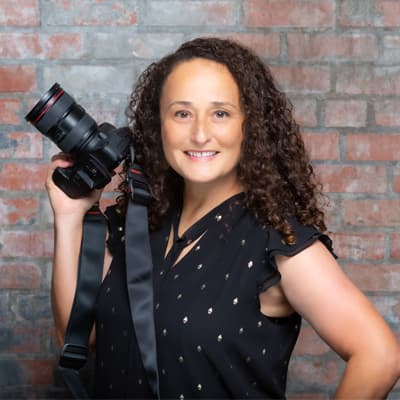 Jessica Uresti
designer/ photographer
Jessica is a creative person who loves building and designing websites, creating beautiful graphics and taking outstanding photos. She is always learning and is currently taking a certification course in UX design.
She is passionate about art, design, photography, her family and keeping fit. She loves to play soccer. She creates brands, designs and builds beautiful informative websites, learning graphics and marketing graphics.
Hometown: Houston, TX
Favorite musical artist: Tycho
Favorite movie: Babel
Pet-peeve: Bad User Experience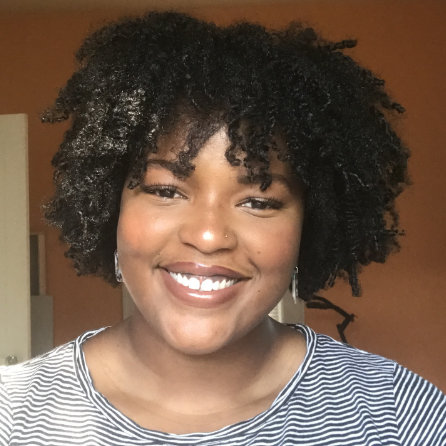 Zinny Bonner
PR Social Media Coordinator
Zinny has always had a passion for connecting with people. She attended Loyola University of New Orleans where she received a Mass Communication degree with a concentration in Public Relations. Since moving back to Houston, Zinny has continued to stay active in the industry by freelancing, painting, cooking, or cuddling with her dog Kirby. She joined Mad Hat Maven in 2020 as the PR & Social Media Coordinator.
Hometown: Houston, TX
Favorite Movie: Roger & Hammerstein's Cinderella
Favorite Musical Artist: Jill Scott
Pet Peeve: Smacking while chewing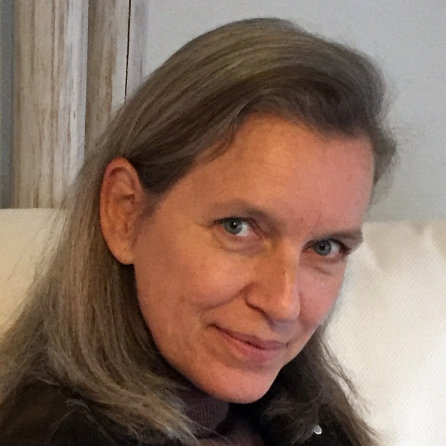 Donna Smith
General Manager
Donna joined the Mad Hat team as General Manager in 2019, charged with the task of keeping all the plates spinning. She has developed her organizational and creative prowess through decades of production coordination, management and assistance on commercial and industrial video work, as well as live special events and broadcasts. Additionally, she has created advertising, promotional programs and social media campaigns for small businesses. Using her ability to see the forest through the trees while not losing sight of the details, Donna provides overall project management, and serves as a conduit to ensure a smooth flow of operations for our clients.
Hometown: Chicago, IL
Favorite Music: The Smiling Eyes
Favorite Move: It's a Wonderful Life
Pet Peeve: The word "gig"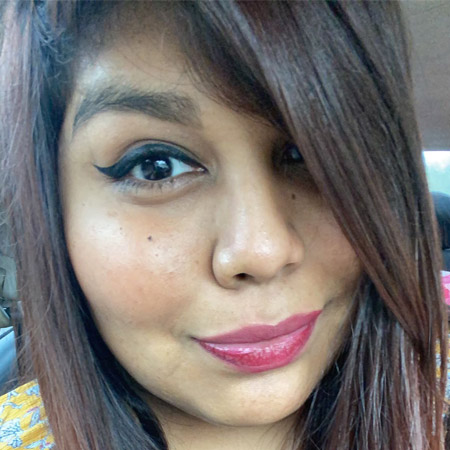 Yanellie (Nellie) Guevara
Translator
Yanellie, better known as Nellie, was born and raised in a small border town called Mission, TX. She is a proud Mexican and loves to cook. Nellie moved to Houston back in 2010 after graduating from Palmview High School. She considers herself a Houstonian after living in Houston for over a decade. Nellie graduated with honors from the University of Houston-Downtown with a Bachelors in Sociology. She is currently working on her Masters in Social Work at the University of Texas-Rio Grande Valley. Nellie is very adventurous and loves to travel. She is goal-oriented and is pursuing a career in adoptions.  
Hometown: Mission, TX
Favorite musical artist: Blue October
Favorite movie: Rent
Pet-peeve: Loud Chewing
Let's share a coffee. We promise to introduce you to creative ideas, experts, show you sizzle reels and wow you with measured results.
Contact us to schedule your free consultation.
It's really free. And, there's no obligation.