We give clients more bang for their buck because our team is diverse, flexible and knowledgeable.
The Mad Hat Maven team has 25+ years of experience in a variety of industries including, oil and gas, energy, retail, tech, hospitality, real estate, and entertainment. We get granular, fill the gap and provide solutions for marketing, creative, high-profile events, communications, HR, D&I, compliance, and more. We've cut our teeth at large agencies and major corporations, so we have a keen sense of urgency and know how to get things done – the right way.
Get the attention you deserve.
We give our clients a regular Performance Audit so they have the ability to take a magnifying glass to our work. We constantly analyze, measure and tweak our performance in order to stay on point with your goals. We don't believe in hidden fees, ballpark hours and shouldas, wouldas and couldas. In short, we dedicate our time to helping company goal-diggers accomplish "smarketing" objectives on time and on budget.
We fill the gap.
Mad Hat Maven helps companies who have been faced with budget cuts, overhead reduction and staffing limitations. We bring a team of consultants, writers, and designers to the table, offering companies more bang for their buck.
Our team operates like a family.
Mad Hat Maven has developed a stimulating, free-thinking, creative culture that inspires us to do our very best work every single day. We are a community of intuitive, passionate people who jump in, get our feet wet and work hard to keep our clients happy. We wear many hats, offering effective leadership. Our clients tell us we are like an external hard drive giving department heads the flexibility to tap into the resources they need, when they need it, whether its creative direction, search engine marketing, video production, brand strategy, copywriting, graphic design, website development, or social media.
Our mavens specialize in digital media, communication, human resources, diversity and inclusion, digital transformation, c-level messaging, creative services, marketing, sales, team building, and leadership advocacy.
We value each other.
Our mantra: No excuses, only solutions.
We center our core values on placing people first and staying flexible wherever we go. We believe in doing our best, being transparent and having the utmost integrity.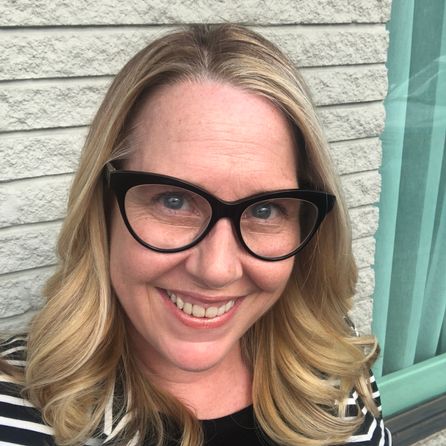 Heather J. Taylor
Chief Consultant
With over 20+ years wearing multiple hats as marketing consultant,  publicist, creative director and producer, Heather has in-depth experience in traditional and digital media, and keeps her finger on the pulse of the ever-evolving tech world. She has had the privilege to provide solutions for a variety of clients, including Exxon, Chevron, CenterPoint Energy, Reliant, The L.A. Forum, Sebastian International, Wella Corp, Plaza Athénée Paris, and Noble Energy. Her work has been awarded an American Advertising Award, multiple MarComm Awards, and National GHBA Awards.
Hometown: Army Brat
Favorite musical artist: Madonna
Favorite movie: Roman Holiday
Pet-peeve: Hired drivers wearing strong cologne/perfume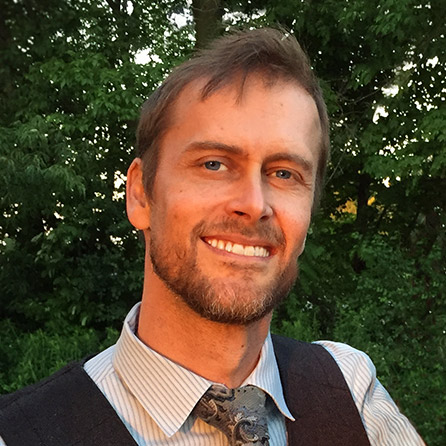 Eddy Roberts
Lead Brand Consultant
More than just a brand and marketing strategist, Eddy Roberts definitely has the chops, with a combined 16 years of experience, including teaching design, art direction, illustration, graphics, editing, and brand development. Well versed in high-level marketing and process management with a strong customer-focused perspective, Eddy is a problem solver that delivers measurable success. Eddy supervises our graphic design and web teams, and serves as a lead consultant for Noble Energy.
Hometown: Houston, TX
Favorite musical artist: Dead Can Dance
Favorite movie: Old School
Pet-peeve: Stressing unnecessarily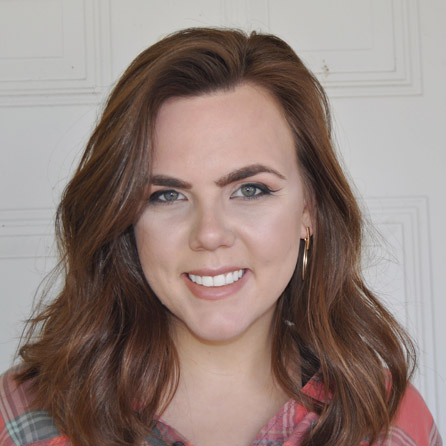 Andrea Simonton
Marketing Consultant
A natural-born leader, Andrea heads up content and project management for our clients, working in a variety of industries including technical, oil & gas, hospitality, fashion, and wellness. She wears multiple hats, spearheading website development for fashion, staffing and technology companies, working as a creative lead for our social media accounts and serves as a lead consultant for Noble Energy, where she provides daily solutions for the legal, communications, corporate affairs and compliance departments. Her specialties include digital media, copywriting, creative content and internal communication solutions.
Hometown: Kenosha, WI
Favorite musical artist: The Black Keys
Favorite movie: Auntie Mame
Pet-peeve: When people don't want me to pet their dog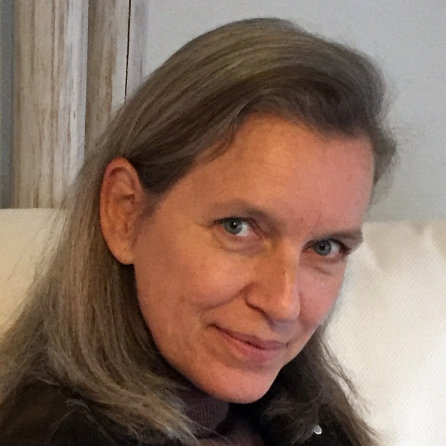 Donna Smith
General Manager
Donna joined the Mad Hat team as General Manager in 2019, charged with the task of keeping all the plates spinning. She has developed her organizational and creative prowess through decades of production coordination, management and assistance on commercial and industrial video work, as well as live special events and broadcasts. Additionally, she has created advertising, promotional programs and social media campaigns for small businesses. Using her ability to see the forest through the trees while not losing sight of the details, Donna provides overall project management, and serves as a conduit to ensure a smooth flow of operations for our clients.
Hometown: Chicago, IL
Favorite Music: The Smiling Eyes
Favorite Move: It's a Wonderful Life
Pet Peeve: The word "gig"
Amanda Villaseñor
Accounting Manager
With nearly a decade of experience in the field of finance, Amanda joined the Mad Hat Team in 2020 as our Accounting Manager. She is currently a finance major at the Bauer School of Business at the University of Houston and will graduate in summer 2020. Don't be surprised if she brings red and black pens to your meeting, Amanda is a stickler for color-coding and organization and brings her straight-forward, focused attitude to the team with a keen attention to detail. Outside of work and her laptop, you might find Amanda on the StairMaster, in the produce section, or not watching any current show or sporting event. She is deeply passionate about her volunteer work and giving back to the community.
Hometown: Acres Homes, Houston, TX
Favorite musical artist: Kali Uchis
Favorite movie: any film by Gaspar Noé
Pet-peeve: sticker residue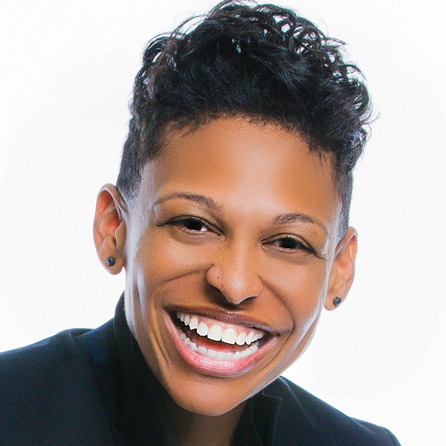 Khaliah Guillory
Diversity + inclusion Consultant
With 15 years of financial and strategy experience behind her, Khaliah began as an admin, climbing the ladder to  a C-level suite at Wachovia. Once she got to the top, they put her in charge of creating a strong diversity and inclusion program for the entire company. Since then, she's been in demand, winning awards and helping companies develop strong D&I programs, workshops and events across the country.
Hometown: Port Arthur, TX
Favorite musical artist: UGK / Jay-Z / Sade
Favorite movie: Love & Basketball
Pet-peeve: Slow internet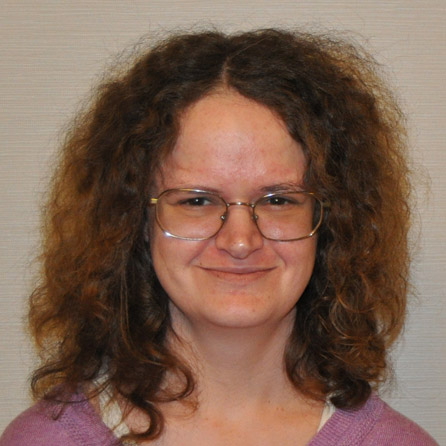 Emma Atkinson
Writer / admin assistant
Commended for her "eagle eye" around the office, Emma has worked as a writer and editor for several years. She currently writes tech, wellness, and diversity and inclusion blogs for our clients. Due to her efficient ways and strong organizational skills, she was promoted to the admin department and is the lead go-to for anyone trying to get on Heather's calendar.
Hometown: Houston, TX
Favorite musical artist: Rilo Kiley
Favorite movie: Away We Go
Pet-peeve: Houston traffic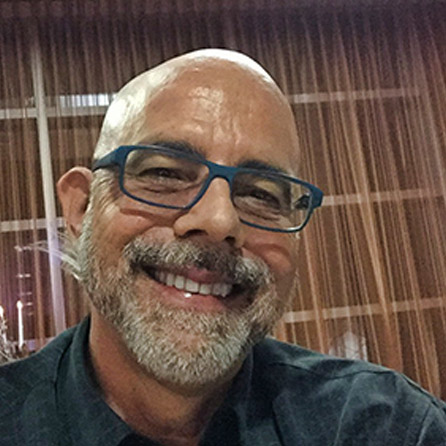 Kawika Maszak
senior Writer
Kawika grew up as a military brat, spending the first half of his life growing up in Hawaii. He has worked as a writer, editor, journalist, and producer, creating for outlets like ESPN and the Webby Awards. Since 2010, he has contributed to a variety of companies and projects, including Amegy Bank, American National Insurance, and Nap Bar, offering marketing, content strategy, and creative ideas that moves the needle.
Hometown: Honolulu, HI
Favorite musical artist: Everything But the Girl
Favorite movie: Blade Runner
Pet-peeve: Animal cruelty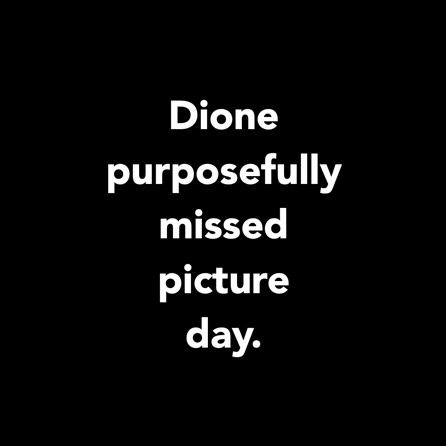 Dione Overshown
Senior Graphic Designer
Dione has nearly a decade of experience designing logos, brand identities, print and digital assets. She has worked on creating content for a slew of clients including, Reliant, Chevron, and Noble Energy.
Hometown: Houston, TX
Favorite musical artist: Mint Condition
Favorite movie: Friday After Next
Pet-peeve: Bad drivers!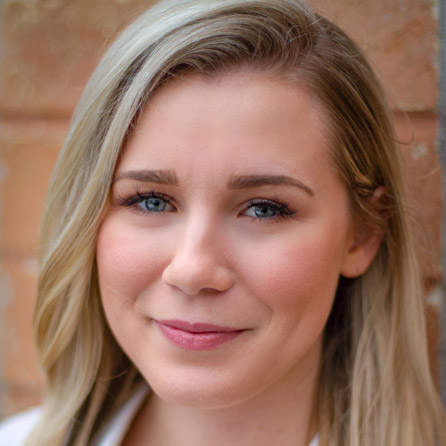 Emily Cline
Content Specialist
Based primarily in NYC, Emily brings her creative and cutting-edge talents to the Mad Hat table as a content specialist. Emily has been working in the social media space for nearly 10 years and considers herself to be the ultimate go-getter. She also has an Italian Greyhound named Calvin who loves to crash meetings.
Hometown: Port Orange, FL
Favorite music artist: Panic at The Disco, Halsey, Drake, Queen
Favorite movie: The Wolf of Wallstreet
Pet peeve: slow walkers in NYC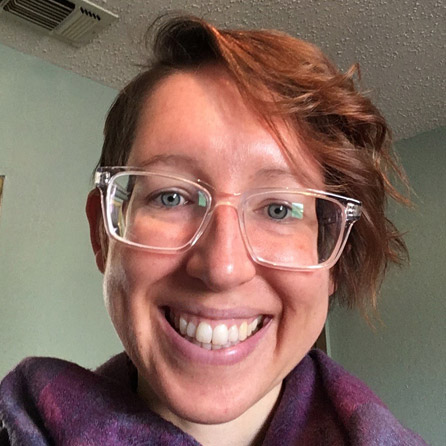 Michelle Cowan
EDITOR / Senior Writer
After working for Reliant as a writer and Content Manager for five years, Michelle decided to pursue her PhD in Technical Communication and Rhetoric. She has over a decade of writing experience and specializes in constructing sustainable information architectures within systems like SDL Tridion and OpenText.
Hometown: Borger, TX
Favorite musical artist: Wassily Kandinsky
Favorite movie: The Shawshank Redemption
Pet-peeve: When people pronounce "realtor" as "reel-ah-tor"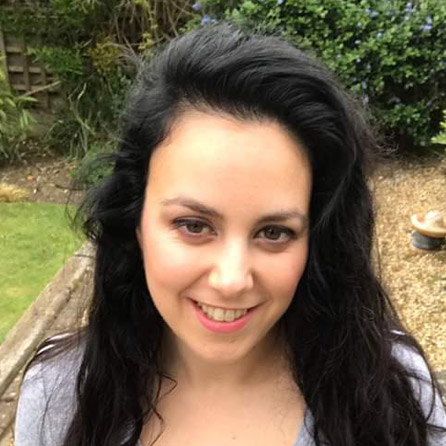 Rachel Cohen
Content Specialist
Originally from England, Rachel Cohen lives and works from Israel for Mad Hat Maven, bringing over a decade of experience in content marketing for our B2B and B2C clients. She wears many hats, excelling in research, development, writing, design, translation (Hebrew to English), and content management for all channels, including social media, advertising, and promotions.
Hometown: London, ENG
Favorite music artist: Itai Levi
Favorite movie: Clueless
Pet peeve: People throwing chewing gum on the floor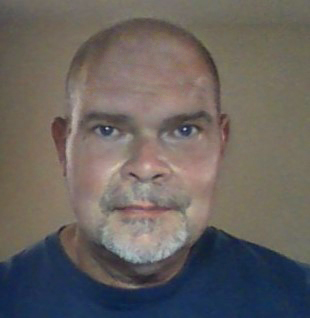 A long-time Houston resident (with short stints in Albuquerque, NM and Phoenix, AZ) who's been doing freelance writing gigs for the past ten years. In addition to Mad Hat Maven, I've been fortunate to write for local outfits like Rice University, Norton Rose Fulbright and the Berkeley Eye Center of Houston. In between assignments I like to run, work-out, post on Reddit and chill with the dog. I recently picked up the guitar again, so you might see me playing out some night.
Hometown: Houston
Favorite movie: Avengers: Endgame (currently)
Favorite music artist: Classic Rock
Pet peeve: Same as all long-time Houstonians: traffic.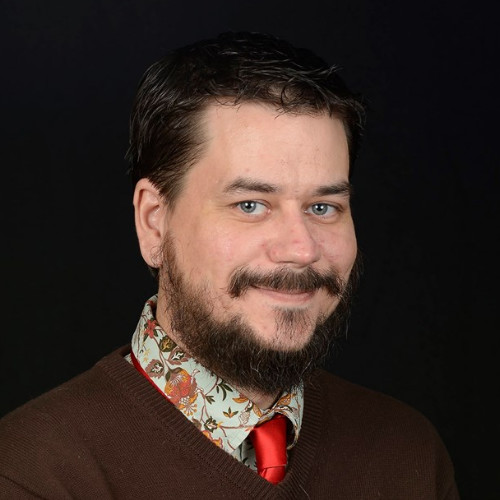 John Burks
Online Marketing Consultant
Born & raised Houstonian, John has been a fixture in the marketing industry for over 13 years. With a primary focus on web development, email and search engine marketing (SEM), John continues to evolve his craft as the online world changes at a breakneck pace. When not working, you'll find him on the patio of a locally run coffee shop, learning about the latest trends or simply watching the cars & people go by.
Hometown: Houston
Favorite movie: Bladerunner
Favorite music artist: Against Me!
Pet peeve: Complacency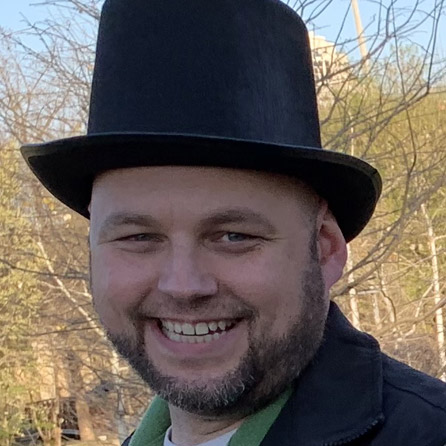 Lawrence Horton
Operations Manager
Lawrence began working with Mad Hat Maven on day one and has been influential in organizing, recruiting and managing our operations. With nearly a decade of experience, Lawrence has worked in communications, advanced sales technology and first-line administrative support for a variety of companies including, Sprint, The Weitzman Group, Stewart Title and Old Republic Title. He oversees human resources, accounting and operations and in his spare time makes us laugh continuously.
Hometown: Houston, TX
Favorite music artist: Celine Dion
Favorite movie: Anthologies for Lord of the Rings and Matrix
Pet peeve: When people ignore the directions and bypass the process because they are lazy.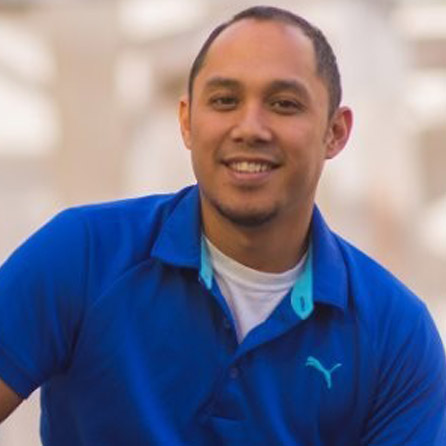 Raymond Tuquero
Digital Media Consultant
From offshore to onshore, Ray has directed, photographed, videoed and edited for oil and gas companies all over the world. He has created motion graphics for apps, websites, videos and even power point presentations, which is why he is an award-winning example of moving companies into forward-thinking motion.
Let's share a coffee. We promise to introduce you to creative ideas, experts, show you sizzle reels and wow you with measured results.
Contact us to schedule your free consultation.
It's really free. And, there's no obligation.