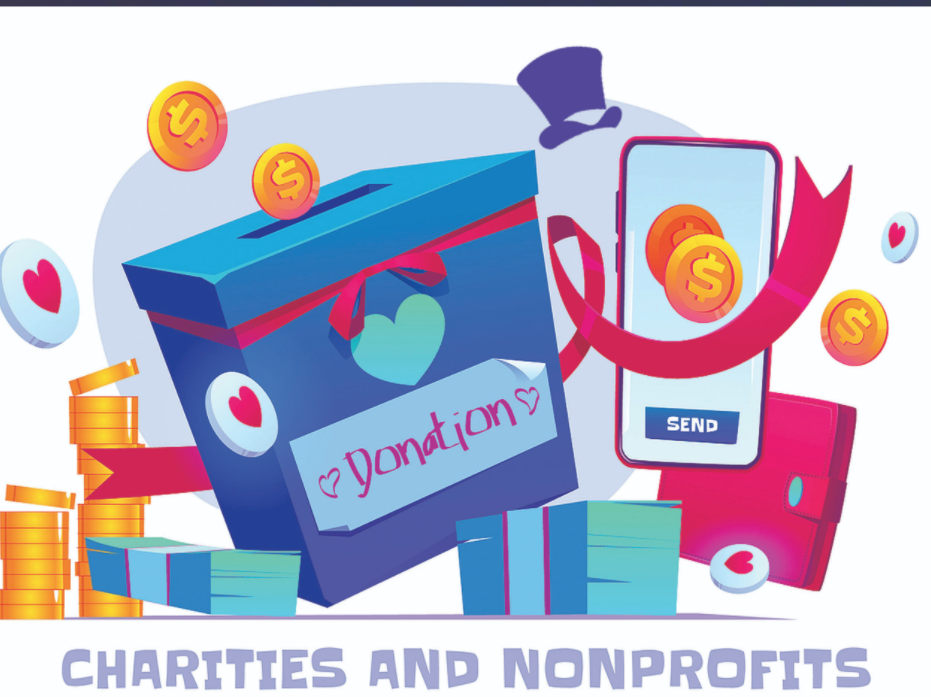 The key to any successful marketing program is to get the most bang for your buck. Nowhere does that ring truer than for the nonprofit community. In a climate where every cent counts, an effective nonprofit marketing campaign must employ equal parts frugality and creativity. While many core marketing strategies remain the same for all businesses, special consideration needs to be given to nonprofit clients.
1. Know Your Audience
Not all nonprofits are alike. Understand who your donors and volunteers are and where they connect with your messaging. Do the research and define your target market. Knowing your audience will help you pinpoint your message tone, imagery, and marketing channels. Keep in mind, you may have multiple audiences and use a variety of channels to reach them. Just make sure that each message is tailored to the audience you're after.
2. Decide on a Mission for Your Message
Stay grounded in the organization's overall mission, and also be clear about the objective of each individual marketing message. Every campaign and marketing tactic should align with the vision and mission of the organization as a whole while being direct about what readers of your messages should do next. Are you looking for volunteers, seeking donations, or just looking to get your mission statement out to a new audience? Whatever the case, your nonprofit marketing messages should center around a focused idea and guide your target audience to a place where they can take action.
Prepare your social media posts in advance with the appropriate information; if your post includes links, make sure the links take your audience to the correct landing page. For example, if your campaign is seeking volunteers, don't send them to a donation page. Principles of the marketing funnel—i.e., ushering individuals from general information to specific calls to action—apply to nonprofits and for-profits alike. Even the smallest organizations need clear messaging and a clean, professional-looking website. People want to know where to go and that their donations are going to a legitimate organization.
3. Make It Personal
Nonprofit organizations survive on the generosity of others. Making an emotional and personal connection with your audience increases the engagement of your marketing efforts, especially in a local setting. For example, The Montrose Center in Houston has long been a beacon of assistance and dedication to the LGBTQ community. When The Montrose Center came to Mad Hat Maven, our team understood that personalizing the Center would be at the core of the marketing campaigns we were planning. Highlighting not only the facilities and programs but also including content that allowed the audience to get to know some of the residents helped put a face and a real story behind the organization's mission. We created a video that gave viewers a tour of the facility and also introduced several residents and program participants who told their story about how the Montrose Center has helped them personally. It was about making the mission of the organization come to life. The impact of messages that give a name and a face to a business is exponentially greater than bland generalities. Nonprofits, in particular, benefit from personalized, people-focused marketing strategies.
4. Be Ready to Adapt
How does the old saying go? "The best-laid plans of mice and men often go awry." Nonprofit marketing strategies need to be prepared to respond to changes and complications. For instance, in January of 2020, AIDS Foundation Houston (AFR), in partnership with MISTR, began planning a grassroots, guerilla-style marketing effort to spread the word about easy and low-cost access to PrEP medications. The initial idea for the project was to minimize costs and bring services directly to the desired audience. But just as the event schedules were being drawn up in early spring, a global pandemic struck, and cities all over the world started locking down. Events were canceled; doors were locked. Obviously, the original plan was not going to work.
The audience for AFR's PrEP distribution campaign was now at home, on lockdown. But AFR and Mat Hat Maven were convinced that the campaign should and could continue. The social media team at Mad Hat Maven set about to create a new nonprofit marketing plan that focused efforts online. By researching various online channels, testing graphics and messaging, and then analyzing the data, a new marketing plan was quickly put in place to optimize audience reach while minimizing spending during what was certainly a financially challenging time. Dollars were carefully targeted, and the efforts to pivot toward online—but still highly personal—messaging resulted in a very successful campaign. So, be it Mother Nature, a high-profile faux pas within the organization, or any number of other unexpected obstacles, the best-laid nonprofit marketing plans can find themselves at sudden forks in the road. Always be ready to find an alternate route.
5. Read the Room
Stay up to date on current events, trending stories, and local happenings. There's nothing worse than sending out an ill-timed, tone-deaf message that may inadvertently cause more damage than good. Missteps like these can be difficult to overcome. We're currently experiencing a divided political landscape and a heightened awareness of social inequities. Any nonprofit marketing strategy needs to keep current trends in mind and work to understand the diverse points of view present within your audience. If parts of your audience identify with divergent political or social groups, your messaging should be broad enough not to exclude or unfairly target any one audience segment. Conversely, if your plan is to draw attention through shock value, be prepared for equal parts support and backlash. Nonprofit marketing needs to remain responsive to the current climate while always keeping the organizational mission and message on track.
What makes nonprofit marketing different from traditional marketing plans? The biggies are mission and money. The team at Mad Hat Maven understands the challenges faced by nonprofit organizations and knows how to create responsive campaigns that reach your audience on a personal level. Contact us today to learn more about how we can help craft marketing messages that will keep your nonprofit thriving.