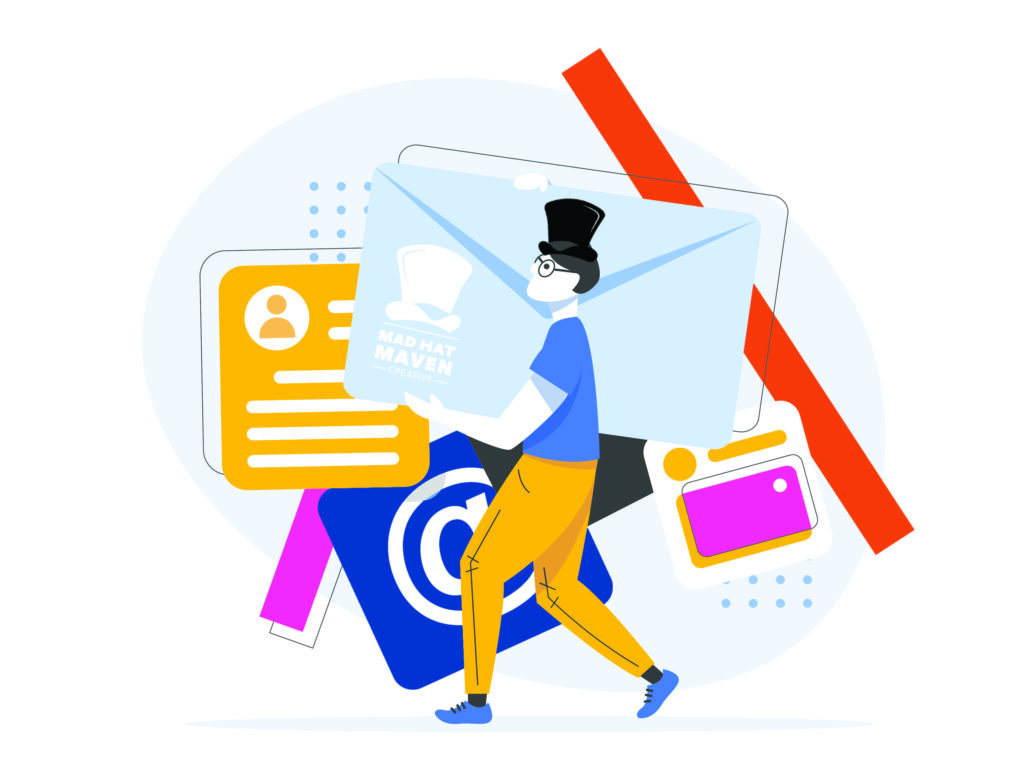 Email marketing can be tricky. People are often inundated with junk email and have a hard time sifting through their inboxes. However, it does work when it's done well. Whether you are generating rapport with a regular newsletter or sending out enticing deals and business updates, email gives you a way to connect with your customers on a personal level and to be a part of their daily or weekly routine.
Even in 2020, email is still consistently rated as one of the most effective marketing methods, based on campaign results and sales. So why does email marketing work so well?
Get Eyes on Your Campaign
First of all, people already use email and use it more and more every year. In 2019, over 3.9 billion people globally were using email services, and the number is still climbing. Whereas people are moving away from social media services like Facebook and dispersing onto multiple social media platforms, people tend to stay more attached to their email providers. You can develop more of a long-term relationship with customers and reach a more engaged audience, many of whom block website ads or do not visit social media sites.
Even if some of your customers aren't using ad blockers and freely engage on social media, studies show that people often do not even notice website ads, especially text ads. Customers are much more likely to click on a link that comes directly to their email inbox. People check their inbox multiple times per day, in many different places and on many different devices. When they see your message, they are more likely to read it and click on it than almost any other digital marketing approach.
Personalize Your Message
Email marketing is particularly suited for tailoring different messages for specific customer segments. Many tools make it easier than ever to target customers with messages that matter to them or that align with your goals for a particular segment. You can craft messages for customers who rarely interact with you and write different messages for people who are frequent purchasers or who regularly click on your emailed calls to action.
Many businesses craft weekly or monthly newsletters so that their customers develop a habit of expecting regular messages. The consistency of email content implies a consistency in business practices and customer service. Customers receiving your email develop an idea of your business as reliable and integrated into their lives. Plus, the way you address your customers in your emails builds your brand and solidifies who you are as a company.
Hit Close to Home
Email is a more personal venue than a social media platform or a digital ad placement. Customers can connect with you in an inbox space that feels like their own. They can choose to click on the messages in your email or contact you directly. Email campaigns provide reliable feedback about who ignores your messages, who reads what you have to say, and who takes steps to interact with you beyond the inbox.
Essentially, email marketing takes people who have (usually) opted themselves in due to an existing affinity for your brand and draws them into the sales funnel. Social media builds your brand and grows that affinity, but email takes customers to the next level of interaction – buying. What could be more key to a business than that?
Email Is One Piece of the Puzzle
Email marketing is just one part of what should be a multi-pronged marketing strategy involving social media and ad placements in online, TV, or radio outlets, depending on your audience and business goals. Emails should always have a purpose and should link people to valuable content that leads them to the actions you want your customers to take. That means that landing pages and other content linked from your emails should be carefully crafted and in keeping with the messages you are trying to share or the image you are trying to create.
Often broader ad campaigns are designed not only to lead people to your website but to encourage them to engage with you via email. Emails are a way of consistently reaching people over time and pushing them toward the sales and interactions you want to happen. The audience for mass-marketing campaigns tends to be more nebulous and general. Your email audience is more specific and appreciates a greater level of personalization and care.
Embrace Email Marketing
Let the experts at Mad Hat Maven take your marketing efforts to the next level. We can craft a comprehensive marketing strategy that engages customers at every level of familiarity with your business. Contact Mad Hat Maven today for an absolutely free consultation.