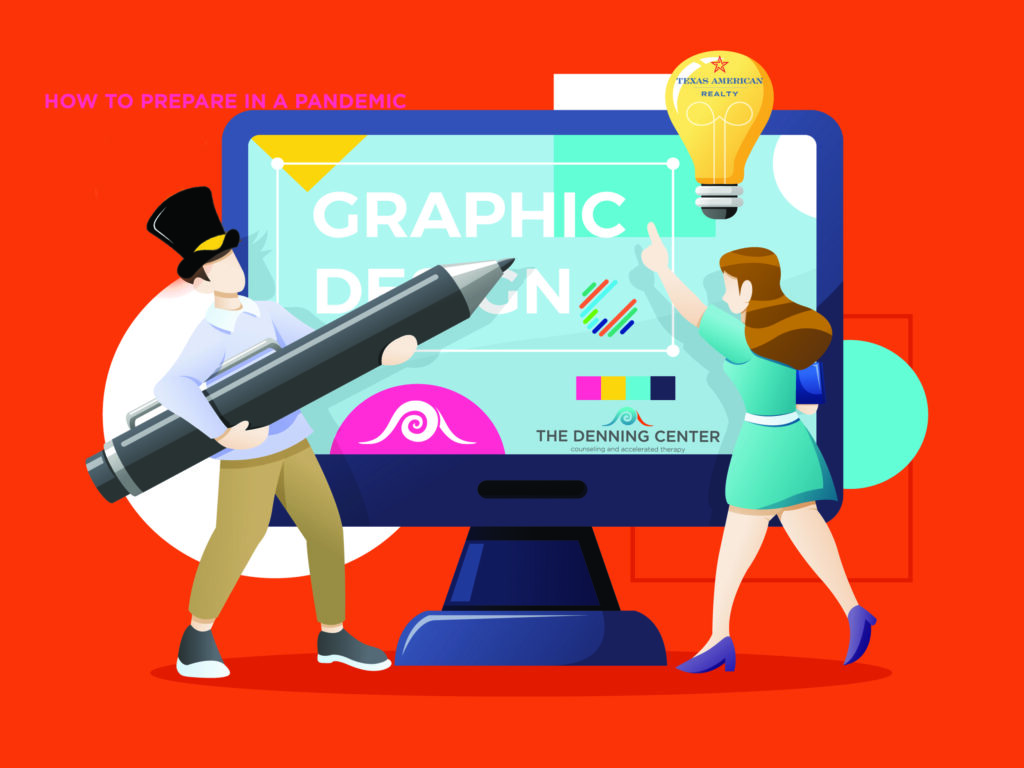 Whether you're launching a brand new business or you've decided your old marketing plan needs an overhaul, should you invest in a professional logo design? There's a laundry list of things to consider, from how to choose brand colors to writing an engaging slogan, but do you have time to consider all of the details?
Will your old logo suffice, or is it time to press refresh? If you are launching a new business, a brand strategy should include an eye-popping logo to introduce your business to the world. If you need to reset, you may want to consider updating your logo professionally, especially if you had originally created it in Microsoft Word Doc many moons ago. (wink)
A logo may seem like a simple enough thing to handle on your own, however, there are actually many benefits to working with a professional graphic designer. Let's go over the top three reasons to choose a professional logo designer.
1. Put your best foot forward.
Research shows that consumers will form their first impression of you or your company in just seven seconds. When people view images, it only takes a tenth of one second before they start forming conclusions. When you're introducing your business to the world, you don't have a lot of time to convince potential customers to give you a chance.
People can discover your business for the first time through advertising, a company website, branded merchandise or visiting the old brick and mortar. All of these different ways have one thing in common: people will see your logo, which is why a logo design is a key part of a company's narrative about the services or products it has to offer.
2. Consider all of the details.
It's true, simplicity is powerful. Consider the simplicity of the world-famous McDonald's arches, or Google's colorful font, which has evolved over the years into a series of complex versions that help tell "key search" stories. No one needs to go to that length, however, it is important that a brand's logo look strong, simple and straightforward. Creating a powerful, yet simple logo is based on extensive research, testing and rounds of graphic design revisions to find the right fit.
The little details of a logo can influence the way people engage with your company. Is your logo design text-based or image-based? Horizontal or vertical? Most likely, you'll need both. Is it descriptive? All of these details will help tell the story.
If this all seems a little overwhelming, no need to worry. An experienced design team is skilled at asking the right questions to help create a logo tailored to an industry and customer base.
3. A good graphic designer is a great teammate.
A logo should stand out from the crowd and represent the unique aspects of your brand. Maybe you've thought about designing it yourself to make sure it represents your own voice – or save some money.
The truth is, working with marketing professionals offers a strong return on investment because not only will you get a professional logo out of the deal, you'll get brand guidance, strategy and recommendations on how to integrate the asset into other channels, like social media and a website.  A graphic designer can become a member of your team, working closely with you to make sure your logo is consistent with your values and the image you want to project.
Ready to see what a brand strategist can do for you?
When you work with Mad Hat Maven, you're not just finding a new teammate. A talented graphic designer will help you create many assets for your brand including the look and feel of your website, email signature, stationery and signage. We'll fill the gaps wherever you need assistance. Contact us to schedule a free initial consultation.