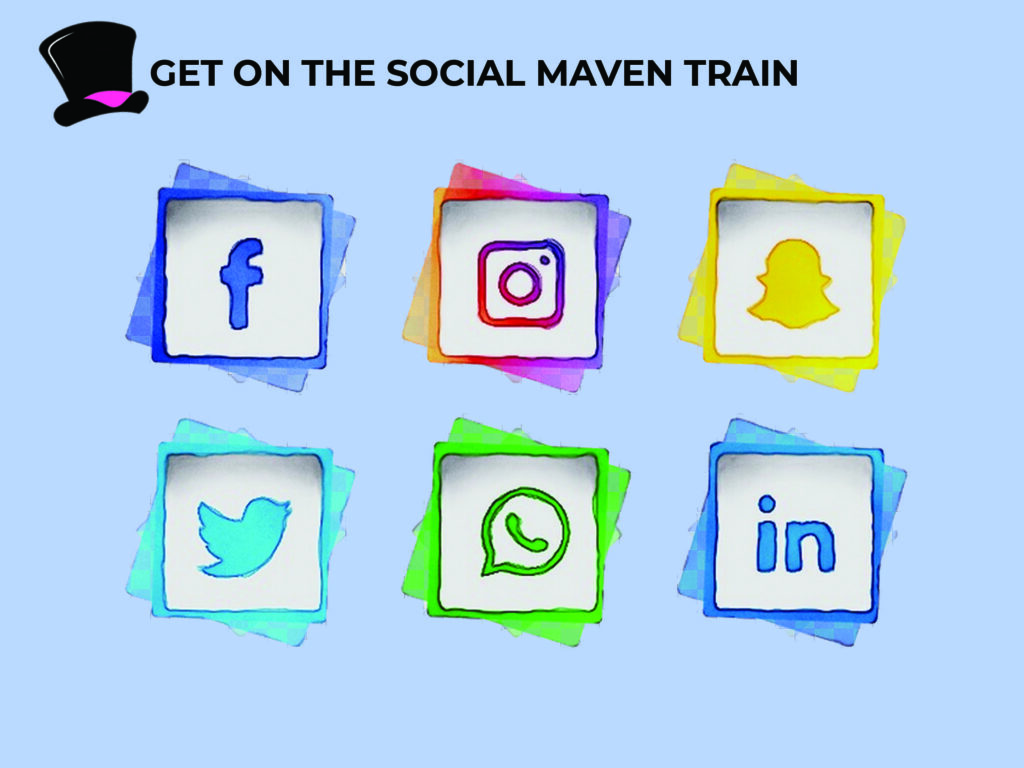 An estimated 3.6 billion people have social media accounts – that's nearly half of the world's population. In other words, if you haven't been investing in social media marketing for your business, you're overlooking one of the most popular things people use the internet for. No matter who the target audience for your product or service is, you can most likely reach them on social networks. The trick is knowing where to look.
There are dozens of popular social networking sites out there, from widely used apps like Facebook where people discuss everything in the word, to more niche apps like Goodreads, which is only for reviewing and discussing books. To spend your budget for social media marketing wisely, you'll need to pick the right channels to carry your ads based on who you can find there and what kind of advertising options they offer.
To give you an idea of where to get started, let's look at four of the biggest social media platforms being used today and what kind of marketing they work well for.
Facebook
We're all familiar with Facebook, right? It's the oldest social network that's still popular today. (RIP, MySpace.) With over 1.73 billion daily active users, Facebook makes it easy to find and target the niche audiences who are most likely to respond to your ads.
Facebook ads work on a pay per click (PPC) basis, meaning you pay for each click on one of your ads until you've reached the budget you set in advance. The platform also allows you to get very granular when choosing your audience, including factors like age, gender, income range and hobbies or interests.
Facebook users are diverse in every sense and may be a little younger than you think; the majority are under 35. Because of its broad reach and popularity, it's a good advertising channel for small businesses of all kinds.
Instagram
Because Instagram is owned by Facebook, you can connect your profiles and run ads simultaneously on both platforms. And with an audience of over 1 billion monthly users, Instagram can be an effective channel for social media marketing. However, it has a more specific audience reach, making it a great option for some businesses, but less so for others.
Instagram is a visual platform, so if your business sells eye-catching accessories or adorable desserts, it's a great place to show off. It's also a useful platform for lifestyle brands, where you can introduce users to your business's aesthetic and build up your brand reputation. If your target audience includes Generation Z, it's an especially important platform, used by 75% of Americans aged 18 to 24.
It's also one of the biggest platforms for influencer marketing, so if you think that's something that could boost your sales, Instagram can't be overlooked. In social media marketing terms, an influencer is simply a user with a large audience who might be interested in your product or service. It works the same way as product placement on TV: the influencer you work with will post pictures or videos promoting your brand to their followers.
LinkedIn
So if Instagram is the place to sell cute products to a younger audience, what can you accomplish with marketing on LinkedIn? The professional networking site has over 660 million users and an older audience than many social networks. Their largest age group is 30 – 49 years old, with users between 18 and 29 coming in second.
LinkedIn was designed as an online space for professionals looking to make connections and research job opportunities, so maybe it isn't surprising that it's one of the most popular platforms among people with college educations and business executives. LinkedIn is the place to reach the people making big decisions for their companies.
What does all of this add up to? Your business will need a LinkedIn page if your focus is on business-to-business (B2B) marketing or if your customer base belongs to the professional class. If your target audience includes entrepreneurs and CEOs, or just educated professionals, you'll have a good chance of reaching them here.
TikTok
TikTok is a newcomer to the social media game, but it's already become a force that can't be overlooked. It only became available outside of China in 2017 but now boasts 2.5 billion daily users. In case you're not familiar, TikTok allows users to create and share 15-second videos, giving everyone from high school students to major publications a chance to get creative with their cell phone cameras.
If your target audience is younger people, social media marketing on TikTok is a must. The app first took off among Generation Z and they remain its biggest fans. 41% of its audience is between the ages of 16 and 24, and the majority are under 30. If you're working to build a trendy, youthful brand, TikTok is the place to be.
There are three options for social media marketing on TikTok. You can create your own channel to post videos as a way to build your brand and reach new potential customers. You can work with a popular influencer like you can on Instagram. More recently, the company has also begun letting advertisers buy space to run ads on people's feeds.
This Is Just a Snapshot
Hopefully you're getting a sense of the different audiences a social networking channel can offer and how important it is to tailor your social media marketing to the right channel. But there are many more platforms out there, each with their own strengths and weaknesses. If you're not sure where to get started, Mad Hat Maven is here to help.
Our digital marketing strategists are ready to get to work crafting a plan for your business and producing content that's just right for your audience. Contact us today to schedule a free consultation.