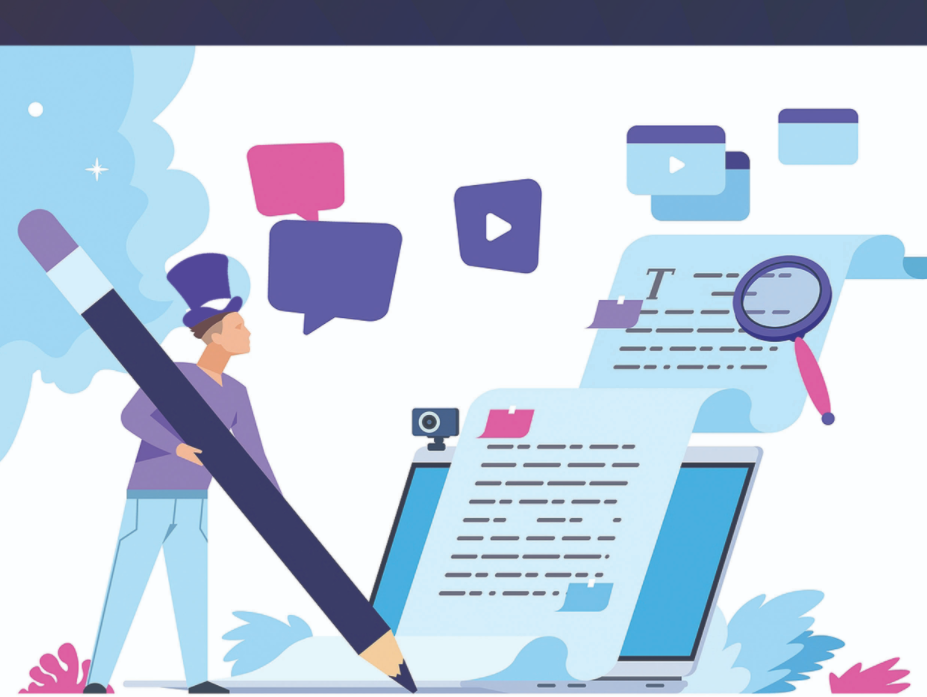 Online marketing isn't just about finding your customers. It's about making sure they can find you when they're looking for the product or service you offer. An online search can bring up thousands if not millions of results, so how do you draw people's eyes to your business website without getting lost in the crowd?
You may already know the answer: You need a strong strategy for search engine optimization (SEO). SEO writers can strategically build out a website that's designed to rank highly in search results when people are looking for companies like yours, ensuring you won't be buried beneath your competitors. But what's the most cost–effective way to bring new writers who understand SEO onto your team? Let's consider your options.
Hiring Employees vs. Contractors
Before you bring someone onboard to write engaging copy for your website or maintain your company blog, you have one big choice to make: Are you looking for a new employee or a contractor? There are important distinctions between them, and small business owners should be familiar with the differences.
When you hire an employee:
You set their schedule

and determine how they will be doing any task you assign to them. Any job-specific training is up to you.

You have financial obligations

like federal payroll taxes, state unemployment insurance, benefits packages and overtime pay.
In contrast, when you hire a contractor:
You can oversee the results of their work

but not set their schedule or tell them how to do it. Most contractors are skilled workers who shouldn't require a lot of on-the-job training.

You can save money

, as contractors are considered self-employed, which means they're responsible for their own taxes.
You may want to add SEO writers to your company as employees if you're going to need a lot of optimized copy on an ongoing basis. For most small business owners, however, this probably won't be necessary. If you just need one optimized website or some ongoing part-time support with blogs or other projects, working with contractors may be a better fit.
Payment Options
What's the best way to pay for SEO services? That depends on what's most convenient and affordable for you. Different SEO writers will have different payment requirements, but your basic options are:
Hourly.

Do you have a short-term project in mind, like writing copy for a relatively simple website? Paying experienced writers by the hour may be the most affordable choice for you.

Per project.

For projects that are likely to take more time, hourly fees can add up. Paying a lump sum for a single project, like a certain number of blog posts or a website rewrite, can help you stay on budget.

Retainers.

Maybe you could use

longer-term

SEO writers to

write

regular blog posts or

perform

other services

on an ongoing basis

. Retainers allow you to work with writers for a set period of time that you can renew as often as you need to.
Before working with a new writer, ask them what kind of payment structures they'll accept. It's important to find an arrangement that benefits both of you.
Individuals vs. Agencies
These days, there are a number of different ways to find SEO writers for your business, especially if you're looking for contractors to work with, which means another choice you'll need to make is whether you'd rather hire writers individually or work with a creative agency that can refer writers to you. Each option has its own advantages and disadvantages to consider.
The benefits of hiring independent writers include:
Possible savings.

Independent writers can set their own rates, so you may be able to negotiate lower prices.

Lots of options.

There's no shortage of freelance SEO writers looking for clients online, so you may be able to find one with just the right skillset and payment requirements for your business.
Of course, there are potential downsides to consider as well. Reviewing all of your possible options, contacting potential hires to get more information about their experience and fees, then vetting different candidates can be a time–consuming process. To save time, many businesses prefer to hire SEO writers and other contractors through a creative agency.
Agencies can offer advantages like:
A simplified process.

SEO writers from creative agencies have already been through the hiring process. Essentially, the agency they work for is vouching for them as experienced and reliable employees. In addition, you can easily get information about individual writers' experience, skill sets and areas of expertise.

A complete team.

Maybe you need help with more than SEO writing. When you work with an agency, you

can

easily add web developers, graphic designers, social media experts and other specialists to your project.

And even if you only need writers, you will have several options to choose from rather than spending time negotiating with one person who may or may not take the job.

Ongoing support.

Unforeseen issues are a common part of doing business. When you work with an agency, you'll have someone to call for support if you run into any problems with the development and implementation of your SEO strategy.
Some agencies may charge a little more than an individual freelancer would, but you're getting experienced support in exchange. Additionally, working with an agency may not be as costly as you may think. Many are happy to work with smaller businesses to set budgets that work for them.
SEO Writers and So Much More
When you work with Mad Hat Maven, you're not just getting copywriters who know the industry forwards and backwards. We build optimized websites, write blogs and articles, design killer logos, run social media campaigns and more. Ready to see what we can do for you? Contact us to schedule your free consultation.