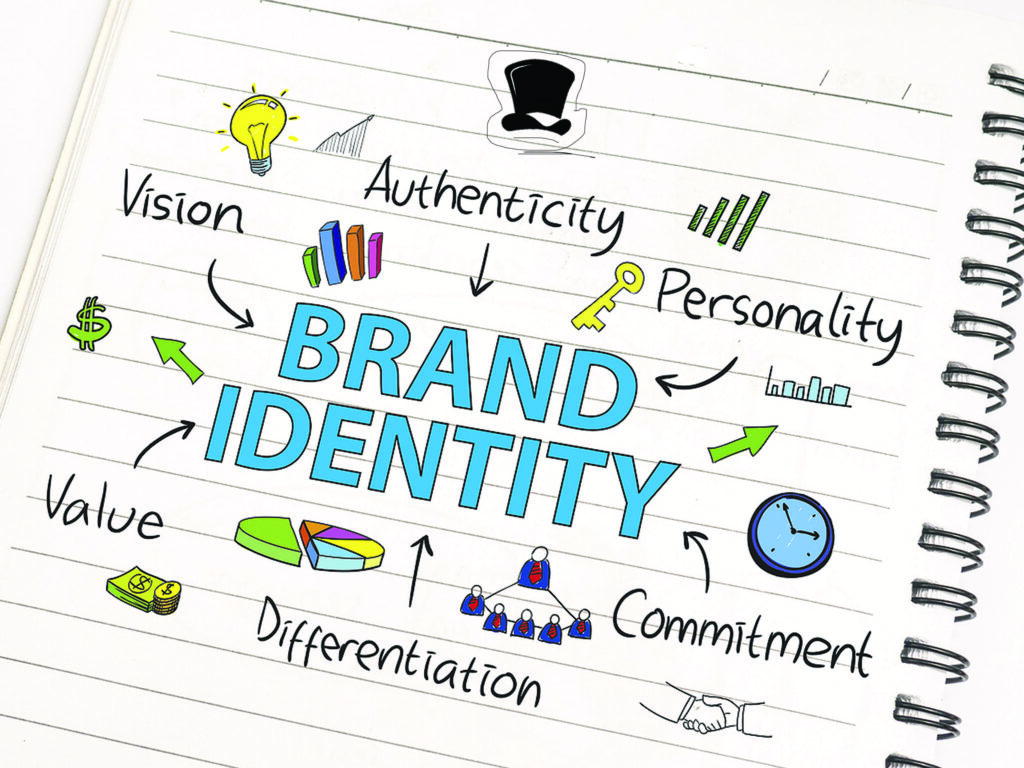 Let's say you're searching online for a product or service you need, like grocery or restaurant delivery – when the results appear, which company name will you click on? If you're like 82% of consumers, it will be a name you recognize over a businesses you haven't.
No matter what line of business you're in, brand awareness is the key to bringing in new sales. Whether you're launching a new product or trying to revive an existing brand, you need a plan for getting the word out. With the right brand strategy, you can build a reputation that will catch people's eye, whether online or on store shelves.
Build Your Economic Moat
For your business to thrive, you need to stand apart from your competitors in a way that keeps your customers loyal to you. Economists call this an economic moat: an advantage that prevents other companies from moving in on your territory in the marketplace. If you have strong brand awareness with a reputation for excellence, customers can come to see your product as the default option. Just think of iconic brands like Nike, Coca-Cola or Google.
Okay, even if your ambitions are a little more modest than being the next Google, you need to take charge of your brand. When people come across your company name or logo, what do they connect with it? If you've been running a strong brand awareness campaign, they may remember a great video they saw online or seeing your logo at an event they enjoyed. Building your brand is all about creating positive associations with your company in the minds of your customers so you can stand out in a list of options.
Get Social with Your Audience
In 2021, any brand awareness campaign needs to include a plan for social media. Platforms like Facebook and Instagram give you the opportunity to interact directly with potential customers, with every conversation becoming a small piece of your business's reputation. Engaging and eye-catching posts will also encourage users to share them, spreading your brand name across the digital landscape.
Even some of the less fun parts of being online can become a strength for your business. Many people log on to share negative experiences they've had with businesses; and these days, customers have high expectations for getting a response. Using your social media wisely gives you a chance to turn a negative review into a positive experience by quickly responding to and working to resolve any complaints.
Show the World You Care
What do people want from the companies they do business with? Research shows that these days, consumers' expectations go beyond a well-designed product or reliable service. One worldwide study conducted last year found that consumers are 4 times more likely to purchase from a brand – and 6 times more likely to defend it – if they perceive that brand as purpose-driven.
Modern consumers are interested in knowing what a business stands for, so don't be shy about incorporating your values into your brand awareness campaign. Volunteering with your team, sponsoring an event or cause you support, or taking a stand online or in print are all communications about what's important to you. People feel good about supporting a brand that's making a positive difference.
Get Emotional
One of the most important questions to answer your brand is not what it makes people think, but what it makes them feel. All of the components of a brand awareness campaign – your social media, website, advertising and customer experience – should be planned together to evoke a certain response. The feelings people associate with your brand will affect who's drawn to it and who may feel put off.
Some questions to consider: do you want your business to be more aspirational and exclusive, or relatable and approachable? Would your target audience respond better to a lighthearted, humorous approach or a steady, reassuring tone? If you think of your customer base as a community, what kind of community would you like to build?
With content that strikes just the right tone, you can attract new customers and keep them coming back for more.
Let's Get Started
Building your brand starts with a roadmap from where you are now to where you'd like to be. When you work with Mad Hat Maven, we offer Branding Boot Scoot Camps in order to evaluate your brand and taking it to a new creative level. We have a team of content specialists, graphic designers and marketing consultants ready to help. Contact us to schedule a free consultation.