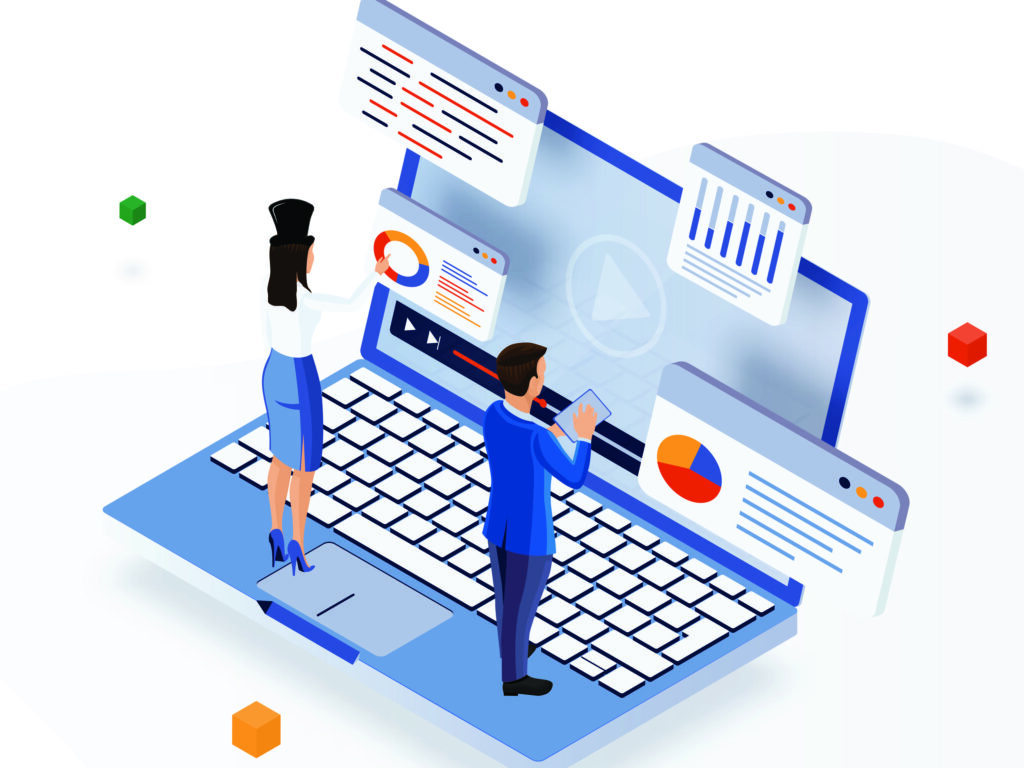 If you've been looking into ways to promote your small business, there's a word you've probably encountered repeatedly: content. Content marketing has become one of the most popular strategies businesses use to promote themselves and draw in new customers. So what exactly is it, and why is it so vital to a modern marketing plan?
What Counts As Content?
If you're thinking that the word "content" sounds pretty broad, you're correct. It refers to any kind of communication you use to reach your target audience. This may include:
Your business website
Blog posts
Articles published on third-party websites
Email campaigns
Social media
Press releases
Audio ads on streaming services
Videos
Marketing collateral
Business Reviews
If you want to incorporate any of these elements into your digital marketing, the key is to make sure they work together. Every type of communication you use needs to work together to create a cohesive image for your business.
How Is Content Marketing Different from Traditional Advertising?
We're all familiar with traditional advertising. After all, it's everywhere from TV commercials to billboards. A traditional ad promotes your business directly by telling consumers about your company and the benefits of your products or services. It can be effective, but it can also make your audience feel bombarded by all of these businesses competing for attention.
Content marketing is a recent strategy that works in a more subtle way. Its goal is to provide information or entertainment that people will read, watch or listen to voluntarily. You can accomplish this by sharing information people will find educational, by telling a story that your audience will find compelling or by using humor to hold people's attention.
One of the key benefits of this strategy is that is when it's effective, it will keep your audience coming back for more. Rather than interrupting people's experiences online, you can draw in a customer base who wants to hear what you have to say.
So How Does This Promote My Business?
Since this kind of marketing is less direct, you may be wondering how it can generate sales for you. There are numerous benefits to crafting effective content, including:
Building your brand by positioning your business as a knowledgeable authority in your industry
Creating a customer base who have positive feelings about your brand, establishing customer loyalty
Marking your business easier to find online by boosting search engine optimization
Building trust between your business and your potential customers
Capturing leads by incorporating a "call to action" within your content, such as "Contact Us" or "Call Now"
Many small businesses rely on a combination of traditional advertising and content marketing. But the fact of the matter is, if you're trying to reach new customers in the year 2020, you can't afford to neglect your content strategy.
You've Got to Have a Plan
In order to be effective, a marketing plan needs to be organized, cohesive, and based on the latest research. When you work with Mad Hat Maven, you get a full team of brand strategists and content creators ready to take your business to the next level. Contact us to schedule your free initial consultation.